While it may be true that for some the unofficial beginning of summer is the Memorial Day Weekend, for me, it arrives the week prior when we Big Apple gourmands descend upon The 9th Avenue Food Fest. Once again this year, I attended the mecca of culinary delights, New York City's 39th Annual 9th Avenue International Food Festival on May 19 and 20, 2012. Rather than clutter this post with excess narrative, I'll just show you some photos and comment as necessary.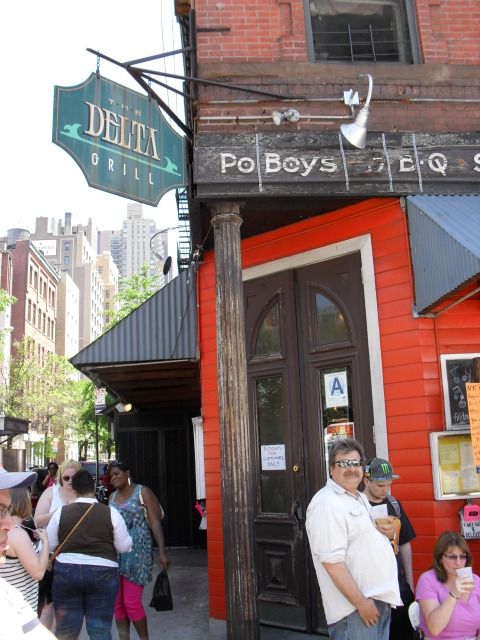 My first stop along the way was The Delta Grill at 49th street.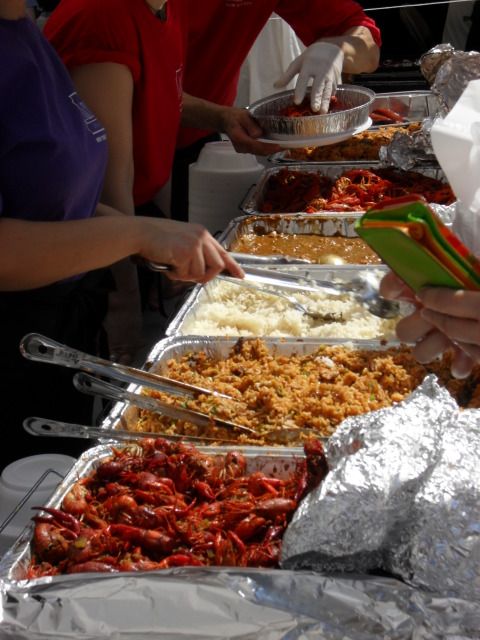 With so many delectable choices, it was hard to pick just one, but this time, I chose the alligator sausage with spicy Cajun mustard on the side. I always love this because the sausage has a very crisp snap when you bite down on it and a dip of mustard is a particularly nice touch.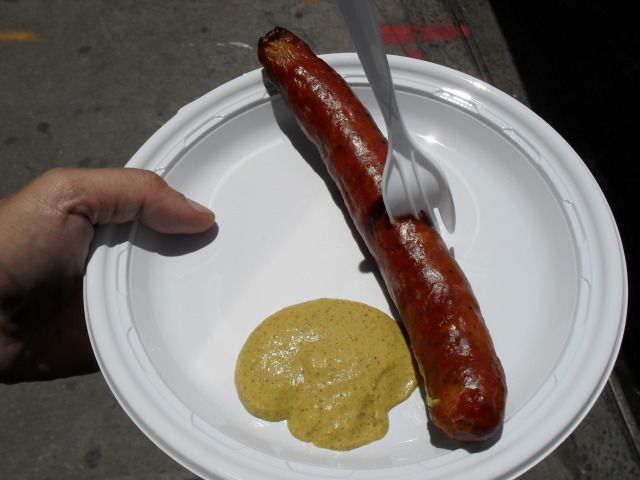 Next stop was Bombay Indian Cuisine near 51st street.
Here, I had the vegetable samosa. As hot and spicy as you'd expect, this was filled mostly with chunks of potato, with occasional other veggies – including and especially peas – tossed in.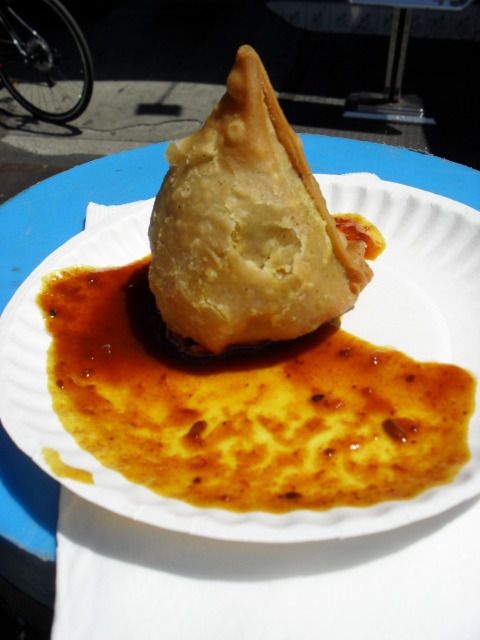 My old nemesis, The Onion Bloom! Finding the stand near 53rd street, I couldn't resist, even though I knew I had no chance.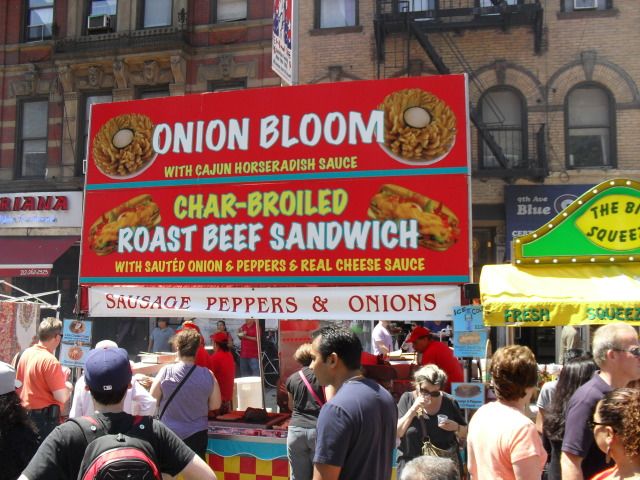 In my youth, I could be characterized as the shark in the movie Jaws -- "The Perfect Eating Machine". Age has slowed me down considerably over the years since, so I can no longer conquer this entire delicious plate – I could barely consume about a third of it, much less finish the whole thing. But with that horseradish for dipping sauce, it's superb!
Of course, the festival is a large celebration that is mostly about food, but not entirely. Along the way, you'll find various local performers. Here, for example, are a couple of square-dancers from a neighboring dance company.
Coming soon will be Day 2 of 2012's food festival. In the meantime, please be sure to check out my Facebook page for additional photos and videos.